Once you learn how to thread the Bliss Sewing Machine™ and operate it, a quick sewing repair should take no time at all.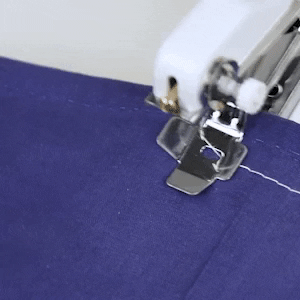 Compact, Lightweight, Portable, and Easy to carry around. 
Easily Adjustable tension control. Controle the tightness of stitches, the fastening plate holds the fabric while stitching; making your work more efficient
Great for silks, denim, wool, leather, hem pants, jeans, hanging curtains, and crafts, etc. It can Repair Drapes Without Taking Them Down, repair clothing without taking it off and repair bedding without stripping the bed, etc. From your kid's clothes to your pet's clothes.